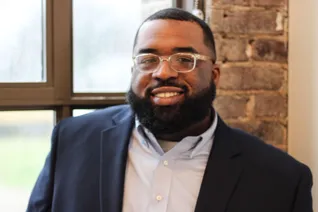 Jamil Matthews is a Licensed Clinical Social Worker in the state of Tennessee. He earned his Bachelor of Science in Education from the University of Memphis. Jamil successfully obtained a Master's in Business Administration from Walden University. He successfully obtained a second master's degree in Social Work from the University of Memphis. His experience includes working with adults, children, couples, and families. Jamil practices with a holistic and solution focused approach. He believes in client-centered and an individualized approach to treatment to ensure that each client is given their best chance to succeed. He uses a variety of therapeutic approaches and intervention; Dialectical Behavioral Therapy (DBT), Mindfulness, Cognitive Behavioral Therapy (CBT), and Motivational Interviewing (MI).
Jamil has a passion for helping individuals overcome extreme life challenges. As a father, he has overcome and personally managed a positive co-parenting relationship. His passion and research extends to help more fathers and individuals to remain mentally and emotionally healthy while in the lives of their children. Jamil has shown significant progress in families within the region in rebuilding positive relationships with their children and co-parenting relationships. He has experience also working with other traumas, grief/loss, stress management, boundaries, behavior modification, coping skill development, and identifying triggers to attempt to alleviate extreme and unhealthy behaviors.
Jamil is a personal father of three wonderful children. He has a wealth of experience linking people together through collaborative work within the community.